The R.A. Hansen Gallery
Fine art photography for your home, presented for your consideration in a relaxed actual home setting.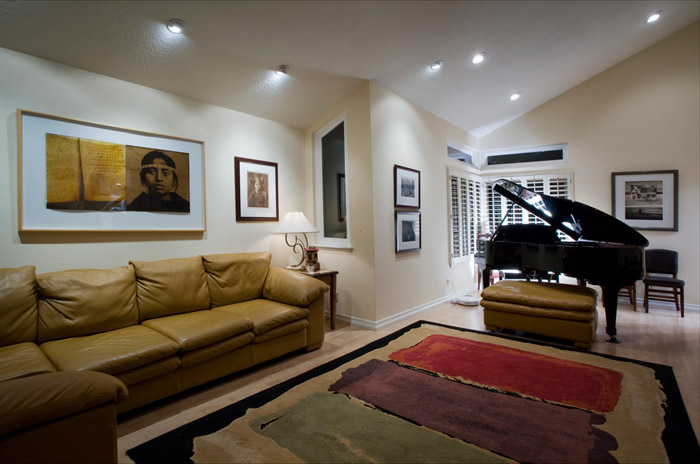 Robert Hansen talks about his new gallery:
"When I moved and renamed my gallery after 20 years in San Juan Capistrano, I decided to focus it on my personal collection of fine art prints—not only my own work, but also that of other noted contemporary photographers. Located in my own home, the gallery is open by appointment only. From time to time I also plan to host informal receptions for interested collectors. Please
contact me
to arrange a visit."
"All of the works on display—and many more—are available for purchase. What distinguishes each of them is that they reflect the actual hand of the artist in some way, whether through painstaking use of historical processes or through unique, hand-applied post-printing techniques. Highlights of this museum-quality collection include:
• works by master print makers and nationally recognized photographers, including:
• one-of-a-kind works by Jerry Uelsmann, widely recognized as the father of hand-crafted multiple printing in the darkroom,
• varnished museum collection works by Guatemalan master Luis Gonzales Palma, and
• an extensive selection of my own work in media such as
platinum-palladium, brown-tone varnished prints, and solarizations.
"